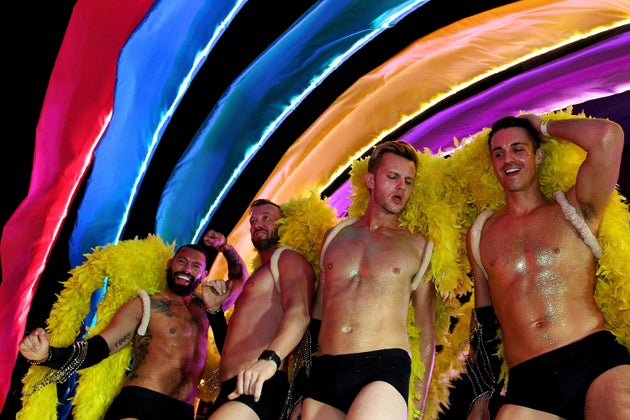 Lisa Maree Williams | Getty Images | r
More than 300,000 people lined Sydney's streets to watch the annual – and 40th –
Mardi Gras.
There were more than 200 floats and 1,200 participants in the march.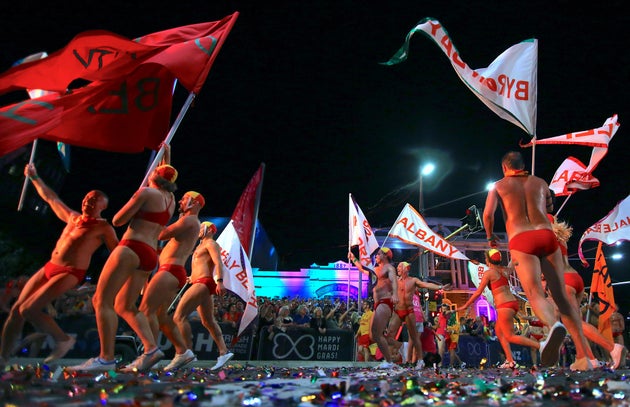 Steven Saphore | Reuters | r
The Huffington Post notes that
LGBTQ entertainers, celebrities, sports stars and media personalities appeared on various floats alongside regular participants, their friends and families, while Cher also marched before performing at a parade after-party. Some of the biggest cheers, however, were reserved for the "78ers", those people who marched in the original 1978 demonstration and who have a special reserved place of honor in each parade.
http://www.huffingtonpost.co.uk/entry/sydney-gay-lesbian-mardi-gras_us_5a9cb00de4b0a0ba4ad4d7c3