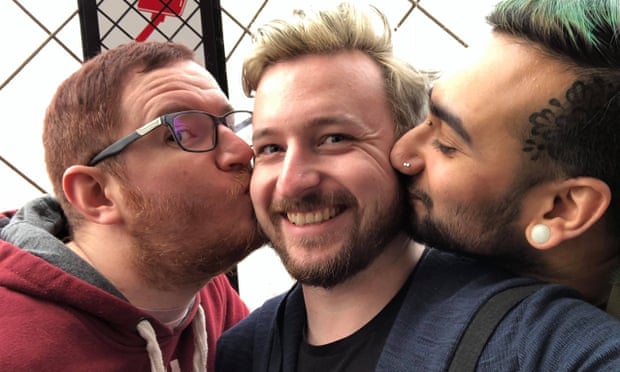 Guardian/Benjie Bateman/Fall Films/BBC Scotland | r
Claire Armitstead writes in the Guardian about "the paradigm shift millennials are spearheading" in sexual relationships. Her son was in a TV documentary about polyamory.
The Oxford English Dictionary traces the word polyamory back to 1992 and says it is not to be confused with casual recreational sex, serial monogamy or swinging. My 24-year-old son was one of a dozen or so young people – gay, straight, bisexual, trans and cis – interviewed about love lives that to them seem entirely normal, but which all involve the possibility of committed partnerships with multiple lovers.
It is a delight to see The Guardian get up to date with something which has actually been happening in the gay community for decades. Your Activist began this blog in 1998 and in the first year heard from a senior gay citizen living in East Anglia who had been living in a polyamorous relationship with his two male lovers for more than forty years. Unfortunately both his partners had died
at the time I heard from him.
In the 1950s there was not much money and one way gay men could afford a home of their own was if they formed a polyamorous relationship and pooled their resources – so they did.
https://www.theguardian.com/commentisfree/2018/feb/09/polyamory-trans-documentary-love-unlimited