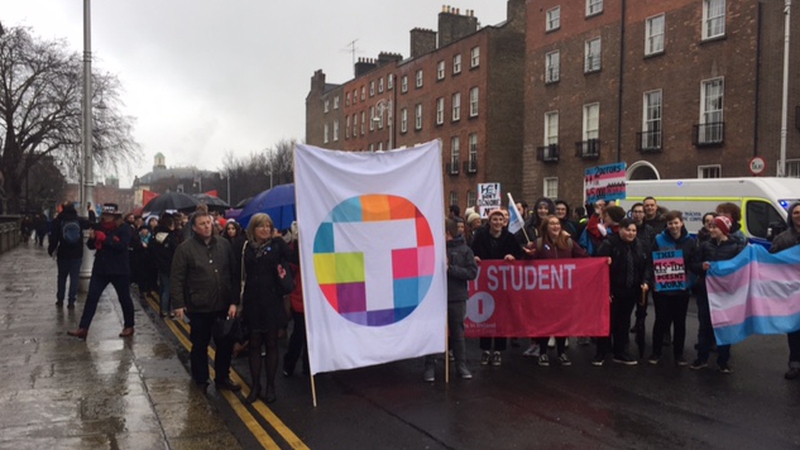 Uncredited | RTÉ r
More than 200 people, many belonging to the transgender community in Ireland, marched towards the Irish Parliament asking for better healthcare services for people who are seeking gender reassignment treatment. Current services are "unacceptable" and are falling behind other countries in the developed world, they say, calling on the HSE to engage with a model of "informed consent".
Many transgender people in Ireland want to end the requirement for anyone seeking gender reassignment treatment having to receive a medical diagnosis.
RTÉ says that
It is estimated that 45,000 people in Ireland identify as transgender, although not all will seek gender reassignment treatment.
https://www.rte.ie/news/2018/0120/934770-transgender-march-dublin/