ud130512
A 23-year-old man has been tortured to death in Russia in an apparent homophobic attack. Rights groups warn that anti-gay sentiments are on the rise in Russia. The victim's battered and naked body was found in the courtyard of an apartment building in the southern city of Volgograd on Friday morning. The young man had suffered numerous injuries, including to the genitalia, and had been sodomized with several beer bottles.
"He was raped with beer bottles and had his skull smashed with a stone," Natalia Kunitskaya, a spokeswoman for the Volgograd region branch of the Investigative Committee, told AFP. She confirmed the attack was believed to have been a hate crime, a rare admission in Russia.
Two men aged 22 and 27 have been detained in connection with the attack, the Moscow-based Investigative Committee said in a statement on Saturday. One of the suspects has a criminal history. The victim was said to have been drinking with the two men, apparently while celebrating Victory Day which Russia marks on May 9. Regional investigator Andrei Gapchenko told Echo of Moscow radio on Saturday that two men started beating the victim after he told them he was gay.
Nikolai Alexeyev, the Russian gay activist, called for harsher punishments for homophobic crime. We are planning to press for hatred of sexual minorities to be qualified as an aggravating circumstance if it is a motive for a crime," Nikolai told Interfax. "At the moment, hatred for sexual minorities is practically disregarded as a motive, and most likely that [Volgograd] crime will be investigated as one caused by a trivial row and the homophobic motives will gradually disappear from all the documents."
Destination 360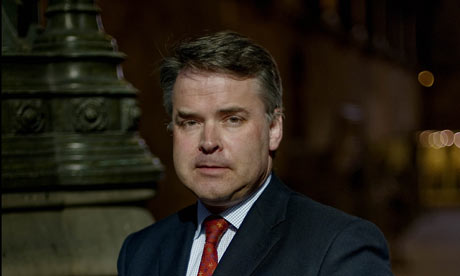 Former minister Tim Loughton (pictured) and fellow Tory MPs are pushing for a public referendum on gay marriage to be held on the same day as the next general election, which under our new five year term law is due in May 2015. Back in February 134 Tories voted against the Coalition's plan to introduce equal marriage, 35 abstained and only 126 voted for gay marriage. MPs calling for a referendum include the Unionist MP Jim Shannon and David Burrowes, the Conservative who spearheaded Tory oppostion to the policy. An amendment tabled to the draft law in the past few days calls for public to be asked: "At present, the law in England and Wales defines marriage as the union of a man and a woman. Should the law be changed to define marriage as the union of two people – whether a man and a woman, or woman and a woman, or a man and a man?"
The Gay Marriage (England and Wales) Bill is due to have its third and final reading in the House of Commons on 20 May.
Sarah Lee/Guardian
Associated Press reports that Asllan Berisha and Brian Ramirez, both 21, were arrested in connection with the beating of two gay men in Manhattan early Friday and police are investigating whether there is a link to an earlier anti-gay attack in the same area last Sunday. The two victims were approached by a group of about five men who shouted anti-gay slurs and beat them. The gay men tried to flee but the attackers followed them to the entrance to the 33rd Street PATH station, where Port Authority officers saw the assault and broke it up. Several of the attackers fled but officers arrested two suspects on charges of felony assault as a hate crime.

SP